"INTERNATIONAL WEEK ON CENTRAL BANKING" IN HACHENBURG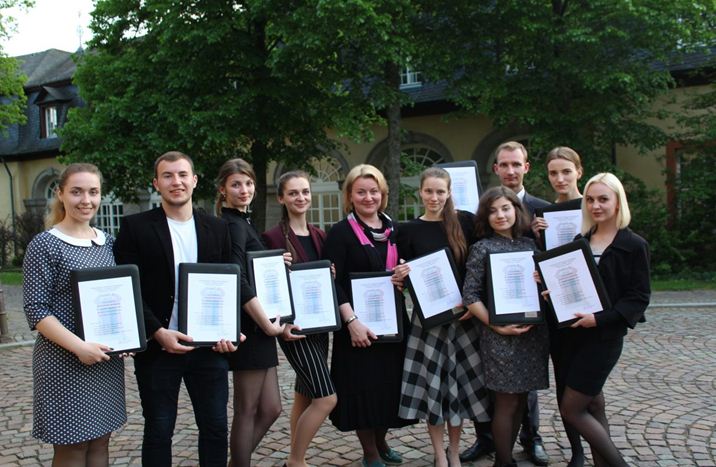 Due to the fact that Polessky State University has strong cooperation links with University of Applied Sciences of the German Federal Bank in Hachenburg the students of our university had the opportunity to take part in the seminar "International week on Central Banking" in Germany. It was held from the 13
th
to the 20
th
of May, 2017. It was a great pride for us to represent Polessky State University in such event. There were 6 participating universities from different countries, such as:
Deutsche Bundesbank University of Applied Sciences, Hachenburg;
Polessky State University, Pinsk;
Banking University, Kiev;
UAB Institute at Sumy State University, Sumy;
Warsaw School of Economics, Warsaw;
Tsinghua PBCSF, Beijing.
Deutsche Bundesbank University of Applied Sciences prepared very educative and overwhelming programme for all participants. The programme of the seminar included the following lectures and workshops:
"The Bundesbank in the European System of Central Banks", "Securitization in the context of the CRR", "Mobilizing capital for the poor: Aspects of refinancing microfinance institutions", "Macroprudential policy and its interaction with monetary policy".
Also we had guided tours in Cologne, Coblenz, Marksburg, Limburg, Frankfurt, where we got a lot of emotions and impressions.
At the end of this International week we were invited to farewell dinner hosted by Prof .Dr. Keller, rector of university, Prof.  Dr. Kruse and Prof.  Dr. Priberny, where we were awarded course certificates.
So, we want to give you a piece of advice: just take part in such programmes, don't lose any chance to improve your skills and get a lot of new useful information!