Educational and Scientific Laboratory "Engineering Center" at the Engineering Faculty of Polessky State University.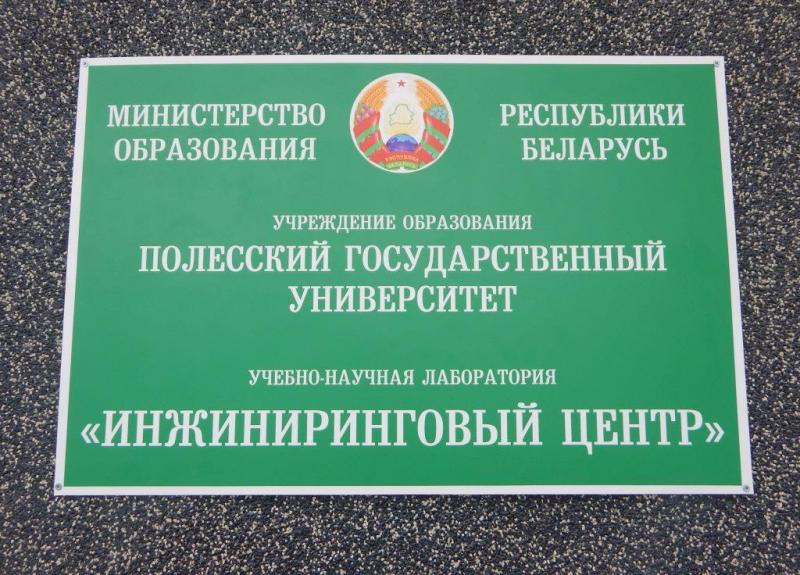 In May 2020 educational and research laboratory "Engineering Center" was established on the basis of the Engineering Faculty of Polessky State University.
The mission of the laboratory is to integrate educational, scientific and innovation-implementation potential of the Engineering Faculty into the real sector of the country's economy, including Pripyat Polesie region.
The main goals pursued by the laboratory:
- maintenance of educational process, including development of material and technical base, allowing to increase applied character of performance of term papers, graduation thesis, master's thesis;
- creation of "show-rooms" of innovative technological solutions developed by employees and students of the university;
- creation of conditions for development and implementation of startup projects in the field of engineering, biotechnology, "green economy".
Currently, on the basis of the "Engineering Center" PolesSU staff and students are actively engaged in research in the following areas:
- technology of fishery and fish products processing;
- garden and park construction;
- information technologies and intellectual systems;
- automation and mechanization of production processes;
- rational nature management with intensification of ecological safety management processes;
- aquaponic modules with computer integrated subsystems.
 
The "Engineering Center" in close cooperation with the subject of innovation infrastructure LLC "Technopark "Polessye" as the organization of cluster development, is an important link in the project model of training students - with maximum practical orientation of students with the obligatory acquisition of fundamental theoretical knowledge.